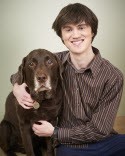 I am originally from Jacksonville, Florida. Spent some time in Colorado and New York before settling to the DC area. Enjoy running and swimming and other outdoor activities, but also enjoy the museums and other indoor amenities that DC has to offer.
Clinical Areas of Interest
I am interested in emergency focused veterinary medicine and dealing with critically ill patients. Such areas include transfusion medicine, metabolic diseases and sepsis.
Why Do You Work at Friendship?
Chose Friendship Hospital for Animals due to its varied caseload and high quality medicine. It is a very busy emergency hospital in the DC area and also has multiple trained specialists leading to a large variety of cases and case management strategies.
Education
University of Florida College of Veterinary Medicine; DVM 2006-2010
Animal Hospital Specialty Center; Highlands Ranch Colorado. Rotating Internship Small Animal Medicine 2010-2011
The Animal Medical Center; New York, New York. Residency in Emergency and Critical Care 2011-2014
Publications and Research
Langfitt E, Prittie J, Buriko K and Calabro J. Disorders of Micturition in Small Animal Patients: Clinical Significance, Etiologies, and Management Strategies. J Vet Emerg Crit Care 2017 Mar; 27 (2) 164-177.