The Fourth of July is almost upon us, and as we prepare to celebrate America's Independence Day, it is important to remember the potential dangers this holiday poses to our pets. The most notable of these dangers relate to fireworks, which may result in noise phobia/anxiety, poisoning upon ingestion, foreign body obstruction upon ingestion, and thermal injuries with direct exposure to a lit firework. Of course, ingestion of holiday foods can also be problematic, with the potential to cause mild to severe gastrointestinal upset.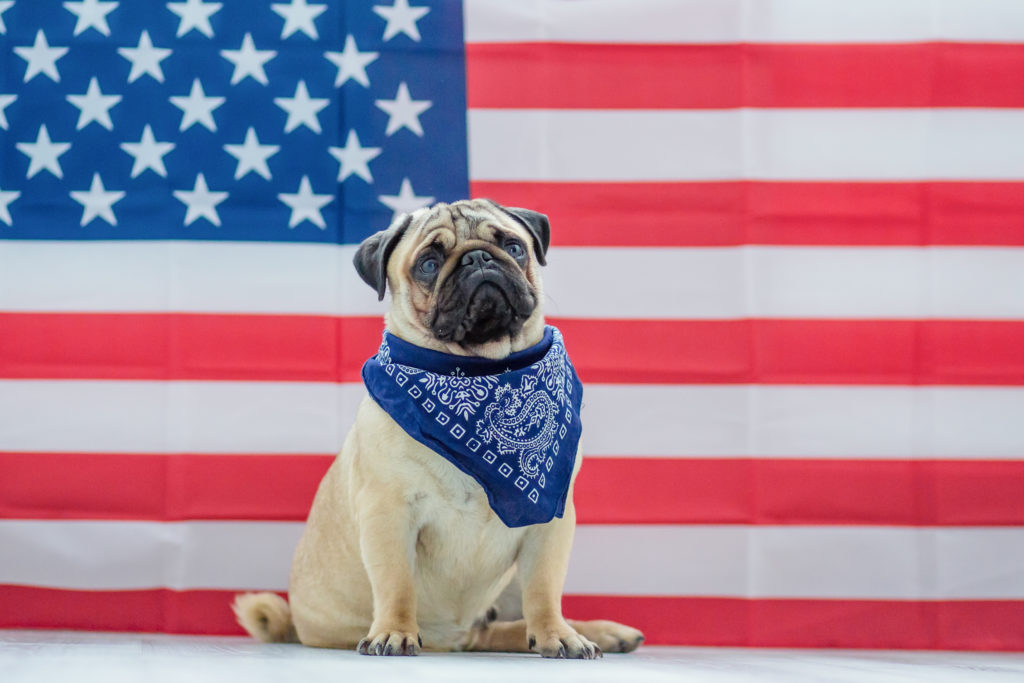 We want you to have worry-free fun and your furry family members to remain safe, and we have compiled the following list of recommendations to help you do just that!
Make sure your pet is wearing a properly fitted collar or harness with an up-to-date ID tag attached.
Ensure that the contact information associated your pet's microchip is also current. If your pet is not yet microchipped, have one placed by your veterinarian.
Take a current photo of your pet to have on hand in the unfortunate event that your pet escapes.
Exercise your pet well before the fireworks start so that your pet is more likely to rest calmly during the festivities. Remember, though, excessive time outdoors when temperatures are warm can also be dangerous and place your pet at risk for heatstroke. Consider indoor exercise in warmer weather conditions.
Whenever possible, leave your pet at home during the festivities and provide your pet with a safe place to hide in an escape-proof room or crate.
Close all doors and windows and provide a source of ambient noise (e.g., fan, air conditioning, calming music, TV) to help block out scary sounds.
Keep your pet distracted with favorite toys and treats (a good option is a stuffed KONG ball).
If your pet has a history of severe noise phobia, speak with your veterinarian to see if administering a mild sedative/tranquilizer may be appropriate.
If you must take your pet with you, keep your pet on a leash and away from dangers including charcoal, sparklers, glow sticks, and fireworks.
Thank you for looking out for the best interest of your pets, and we hope you have a fun and safe Fourth of July this year!
Dr. Courtney Crane is a board-certified veterinary criticalist in Friendship's Emergency & Critical Care department. Her professional interests include sepsis, immune-mediated hematologic disease, polytrauma, and snake envenomation. In her free time, she enjoys horseback riding, crossfit, and traveling.