You're Not Just Referring a Patient, You're Gaining a Partner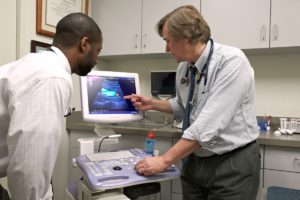 We appreciate the trust you place and the confidence you have in us. We look forward to working with you. No one knows your client and patient better than you do—and we respect this fact. Our role is to step in as your partner to provide you with specialty resources in specific situations.
Friendship Hospital for Animals integrates the latest medical advances with tried-and-true personalized service to provide your client with exceptional service. Your patients receive the very best care—then we send them right back to you.
We're the Kind of People You Want to Work With
Throughout northwest Washington, D.C., and surrounding areas we partner with primary care veterinarians to provide the excellent quality of care needed in today's demanding environment. Every one of us treats our referring partners with the utmost respect and accommodation. We believe in a highly collaborative process that benefits you, your clients, and, above all, your patients.
Communication
Just as with any solid relationship, communication is key. Our veterinarians will keep you informed every step of the way via rVetlink – a constant form of communication between our hospital and yours.  If you prefer, phone calls and faxes delivering daily status reports are available as well —for the benefit of your patient and because that's what we'd want, too!
Friendship makes referring to us simple for you and your staff by filling out one easy form.
Thank you for your referral. If you wish to discuss your patient's case now or at any time, please do not hesitate to call.