Catio's, Cat Highways, and Cat Shelves……. Oh My!
Do you have a cat that has a lot of energy or is very high-strung? Do you have multiple cats that do not get along…… is one a bully?
If this sounds like your household, have no fear, you are not alone. There are still options out there for you, even if you feel like you have tried everything! Have you heard of a catio? A cat highway or cat shelves, perhaps.
A catio is a patio or screened in porch intended for cats. They provide several benefits for our feline friends. If your cat has a lot of energy or is high-strung, a catio is a great place for your cat to get some exercise releasing their energy. Or, if your cat loves to go outside, but you are afraid to allow them to be outdoors unsupervised, a catio is the perfect escape for your feline friend to get outside freedom! Catio's also provide added territory space for multiple cat households, so if your cats are having trouble getting along or if there is that one bully; this could be the perfect outlet.
Now a catio does not need to be elaborate and there are several kinds ranging from a simple window box to a fully enclosed patio. Furthermore, the patio can be just for cats or it can be a dual-purpose patio to accommodate humans as well. If you already have a patio or screened in porch, great! All you would need to do is catify it, such as screening it in (if it already is not), include a few shelves for your feline friend to climb on, add a couple cat beds or even a cat tree. Think an indoor jungle gym for your cat!
Here are several examples of catio's. Now, keep in mind some are very elaborate, while others are simpler. You can choose which style fits both you and your cat's needs.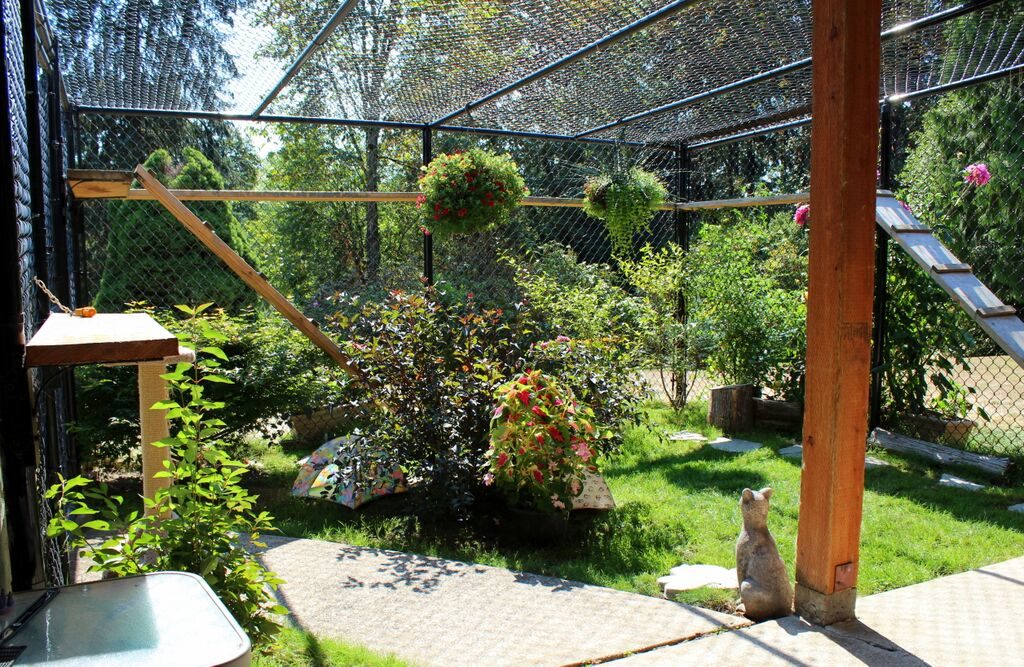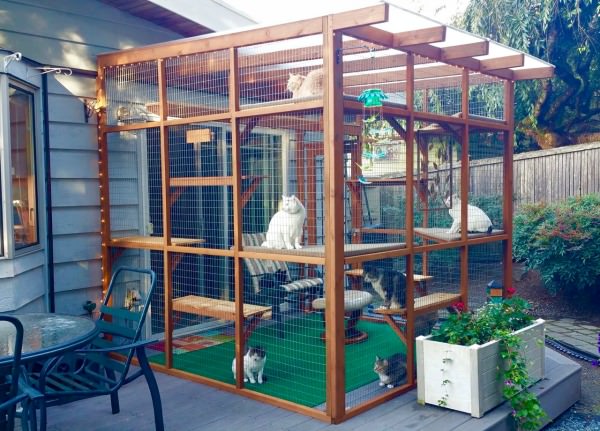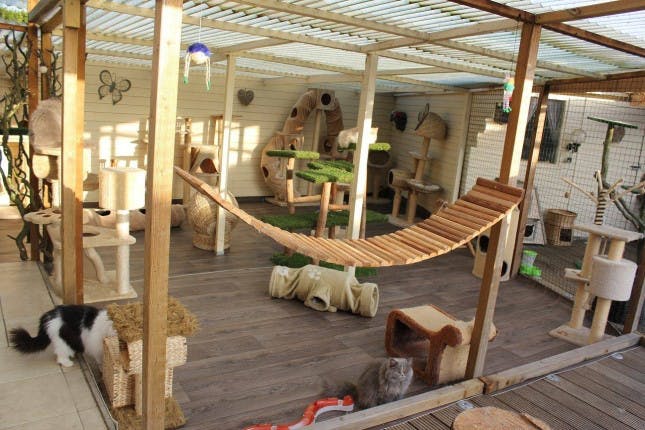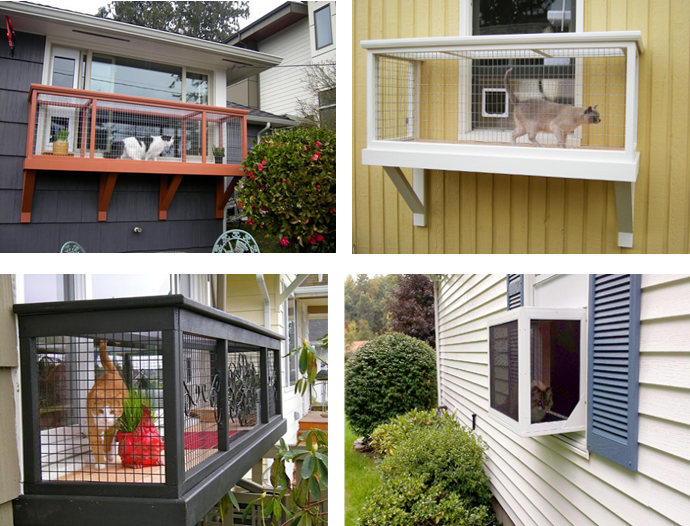 Depending on which catio style you choose, the price can significantly vary, but most likely, everyone can find something within his or her price range. Furthermore, with such a wide variety anyone can find a fit for their home, be it a large house or a small apartment!
If an outdoor space for your cat is not your thing, there are options for inside the house too! Such as a cat highway or cat shelving. These will provide the same benefits as a catio, but inside your home.
A cat highway is an elevated "highway" consisting of a variety of features that connect allowing your feline friend to get off the floor, but still travel throughout the house. This will encourage movement and stimulation to help keep your cat occupied; therefore, avoiding destructive or bullying behaviors, whilst getting exercise. Cat highways will also provide added space for your feline friends to occupy rather than being "on-top" of each other, further helping to create a peaceful household.
Again, a cat highway need not be elaborate. You can customize your highway to you and your cat's needs. For instance, you do not need to build a "complete highway." You can opt to only install a few shelves that will allow your cat to elevate him or herself. Here are several examples: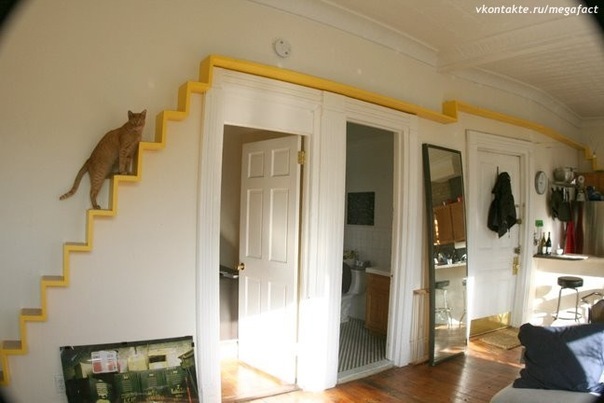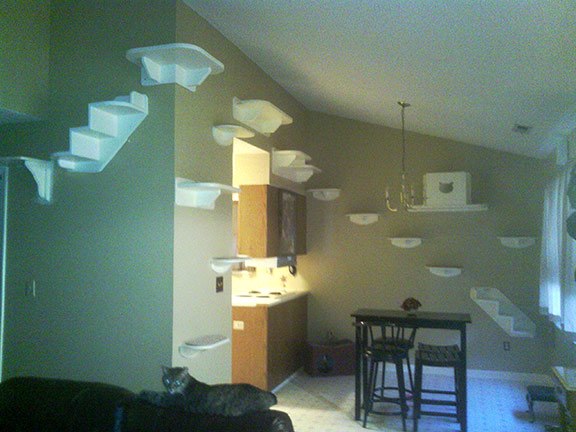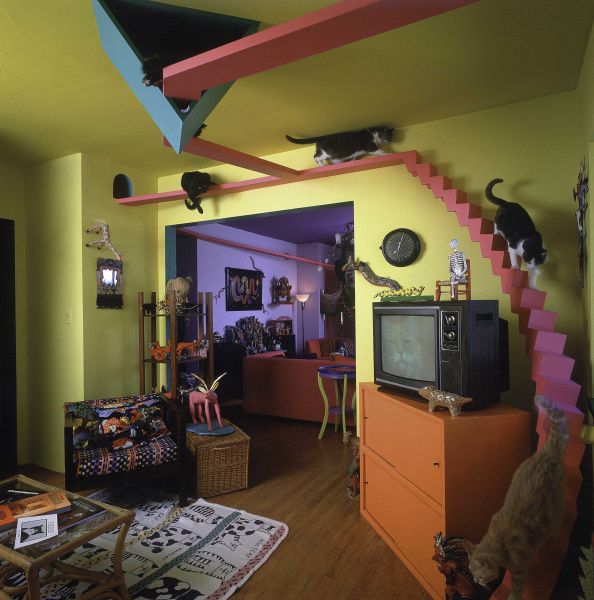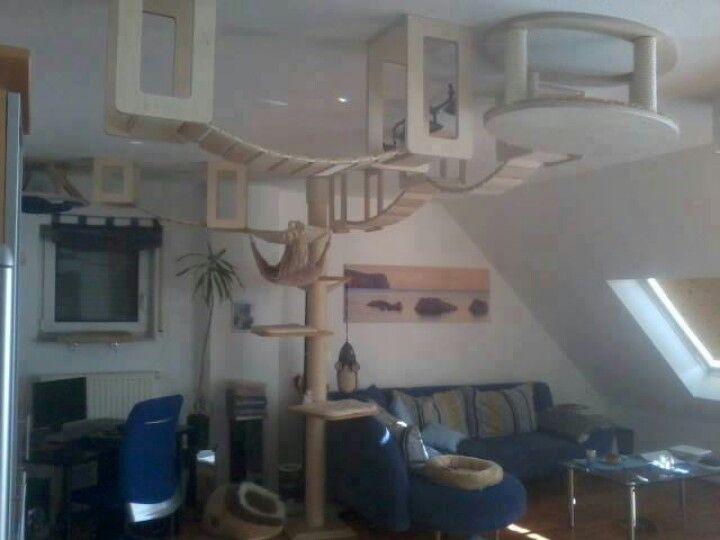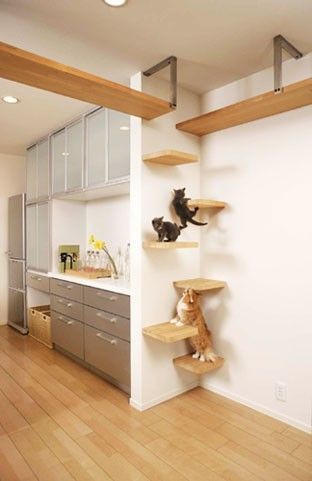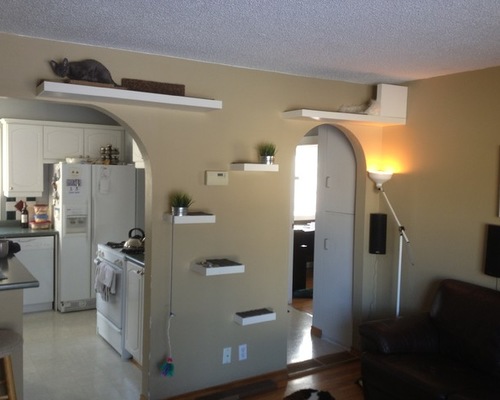 *Featured image courtesy of Feral Cats Coalition of Oregon, Catio Spaces, The Cat's House, and Pinterest.