What Should You be Feeding Your Pet?
The array of  pet foods available today is overwhelming, especially with the amount of (sometimes contradicting) information available. Online retailers, large pet supply stores, pet food boutiques, and grocery stores are just a few potential vendors. There are dry diets, canned diets, frozen, diets and home cooked diets, to name a few.
The pet food market today is a huge business with billions of dollars spent annually on pet foods.  Many companies have entered the market, making it even more important to understand a few things when purchasing food for your pet.
Feeding a more expensive food does not mean that it is better for your pet.
Labels can be misleading. As pointed out in a recent article– words used on these labels can be misleading as terms such as "gluten-free" or "human-grade" are not regulated.
There is a trend towards feeding raw food diets in some areas and it is important to know that the American Veterinary Medical Association, Centers for Disease Control, and American Animal Hospital Association are all opposed to these diets due to public health risks. Animals can become infected by pathogens in these foods and could become ill or pass these pathogens on to their owners.
In preparing home cooked diets, it is important to note that unless using a recipe formulated by a veterinary nutritionist such a diet is not balanced or appropriate for long term feeding.  Veterinary nutritionists can formulate home cooked diets for specific pets and conditions. Should you choose to go the route or making your own pet food, Balance IT  is a site that offers specifically formulated pet food recipes.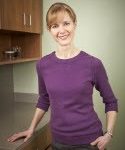 Dr. Kimberly Schultz graduated from Cornell University's College of Veterinary Medicine in 1997 after completing a bachelor's degree in animal science.  She practiced in Virginia for several years before joining Friendship in 2004.  Dr. Schultz works in our Primary Care and Emergency & Critical Care departments.
*Featured image courtesy of She Knows.