Give a Slice of Life this Thanksgiving
Now in it's 12th year, 
Slice of Life
 has become a tradition in the Washington region and Friendship has once again teamed up with 
Food & Friends
 to ensure that our neighbors facing life-challenging illness enjoy a wonderful Thanksgiving meal. Each pie purchased through the
Slice of Life
pie sale will deliver a day of meals to help local children and adults battling HIV/AIDS, cancer, and other life-challenging illnesses.
Help people.  Help animals.  Eat pie!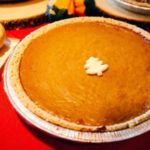 For the 6th consecutive year, Friendship has also pledged to help local animal rescue and shelter organizations through pie sales.  Friendship will donate $500 in veterinary services for every 25 pies sold by our participating rescue partners: Lucky Dog Animal Rescue, Humane Rescue Alliance, City Dogs Rescue, and Capitol Canines Animal Rescue.  Every pie purchased through Team Friendship and our rescue partners will help our neighbors in need and local rescue animals.
How to order:
2. Click on the BUY PIES link.
3. Fill out the pie purchase form.
4. Select your preferred pickup location. Pie pickup is available on 11/20 at many CVS Pharmacies throughout DC, MD & VA.
Not interested in a pie?
If you will be out of town on pie pick-up day or already promised to make you own secret pie recipe, you can still support Food & Friends and your favorite rescue by donating your pie purchase directly to Food & Friends client.  Simply follow the steps above and choose "Pie for a Food & Friends Client" from the top of the pie purchase form.
Tax-free giving:
Your pie purchase is tax-deductible and will support the Food & Friends mission: To improve the lives and health of people with HIV/AIDS, cancer and other serious illnesses that limit their ability to provide nourishment for themselves.