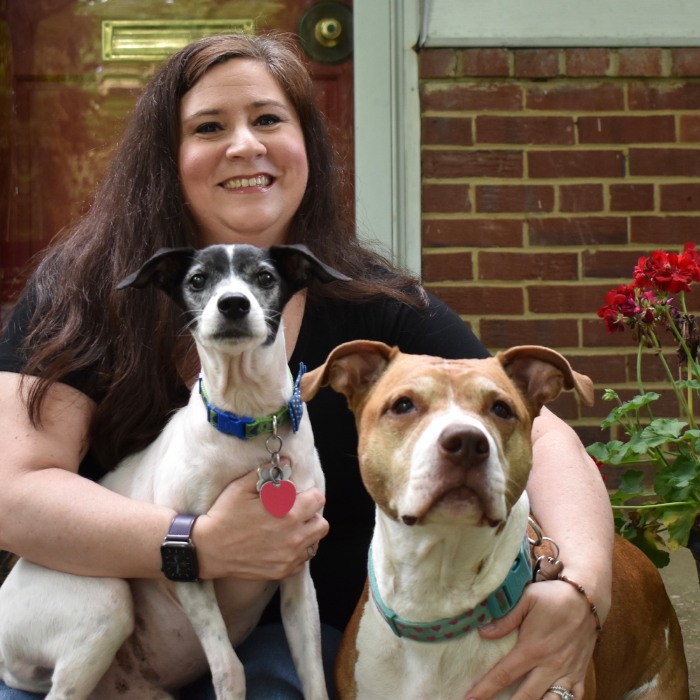 Patti Garra,
LVT
Patient Care Supervisor
I was born in Germany (military family) and lived in Kansas and Florida before settling in Northern Virginia when I was 7 years old.  I grew up loving animals and was probably 4 years old when I decided I wanted to work with animals when I grew up.  I spent several summers working at my uncles Veterinary Practice in Tennessee.  I attended George Mason University and earned my bachelor's degree in Biology.
Upon graduation, I immediately started working for a small Primary Care Clinic in Northern Virginia.  I worked there until I joined the Friendship Family in May of 2011.  I started as an emergency technician and became a Patient Care Supervisor in December of 2013.  Emergency medicine is one of my greatest passions within Vet med.  Helping patients and their people when they need it most is incredibly rewarding and I love that it is constantly evolving and I am therefore, constantly learning.
When I am not working, I like to spend time with my husband, Chris and our 3 kids, Hattie, Maddie and Kyle.  I love everything Disney, and one day would love to work with the animals there.  I am an avid reader, and if I am not at Disney, you can find me at the beach.  My husband and I also enjoy spending time with our two pups, Holly and Dodger.