Mighty Mittens Mara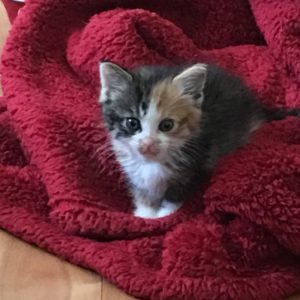 This little gal is Mittens. Don't let her small size fool you, she's quite the fighter. Mittens was recently adopted just shy of 6 weeks of age! Since she was so young, she had not yet been vaccinated and her immune system wasn't fully developed. She began having diarrhea shortly after adoption. Her new family did everything they could for her and stayed up nights making sure she was eating enough. Mittens became acutely lethargic one day and would no longer eat. She came to Friendship Hospital for Animals where she was diagnosed with Panleukopenia (also known as feline distemper). This virus is similar to parvovirus in puppies and can be fatal secondary to dehydration and secondary bacterial infection.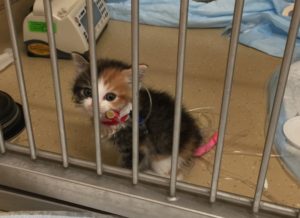 Luckily, little Mittens was a fighter. She was hospitalized in our intensive care unit where she received around the clock care and monitoring. After a few days, and putting up a good fight, "Mighty Mittens" was strong enough to go home. She still has a long road to recovery, but with her family's diligence and care, she is now doing great and back to her sassy self!
*Featured image courtesy of Friendship Hospital for Animals.