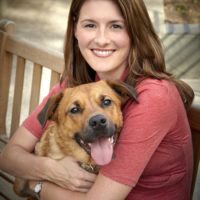 I am originally from the DC area. My lifelong love of nature and animals drew me to an interest in veterinary medicine at a young age and I carried this with me on to the University of Michigan (GO BLUE!) where I graduated with a degree in conservation biology. I graduated from Tufts Veterinary School in 2004 and completed my internship at Friendship in 2005.
I feel lucky every day to be in this profession. It is such a privilege to share in the bond between my clients and their pets and it has allowed me to meet such incredible people!
I currently live in Bethesda, MD with my husband, son and daughter; we share our home with two cats and a rather high-maintenance dog. In my spare time, I enjoy reading, hiking, and traveling.
Clinical Areas of Interest
Why Do You Work at Friendship?
I love working at Friendship because it allows me to practice high-quality medicine and provide me with exposure to a large variety of cases.
Education
Bachelor of Science, University of Michigan 1999
Doctor of Veterinary Medicine, Tufts University 2004
Rotating Internship, Friendship Hospital for Animals 2005