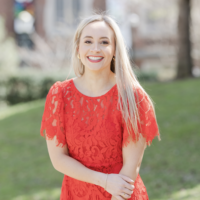 I am originally from the Howard County area, but went to high school and obtained my undergraduate degree very close to Washington D.C. I received my major in Animal Sciences, with a minor in Spanish Languages and Cultures from The University of Maryland and then I moved north to Philadelphia for veterinary school. Although I enjoyed my time in Philly, I always knew I eventually wanted to be closer to home.
After graduating vet school, I was ecstatic to return to this area for a rotating internship here at Friendship Hospital for Animals and I am even more excited to be staying on as a staff veterinarian in the Primary Care Department. In my free time, I enjoy staying active, traveling, and trying new restaurants with friends and family.
Friendship's collaborative environment, innumerable resources, and commitment to high quality medicine are what make me excited to come to work every day.
Education
University of Maryland College of Agriculture and Natural Resources, B.S. Animal Sciences
University of Pennsylvania School of Veterinary Medicine, VMD