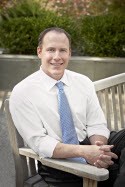 I grew up in the DC area, leaving only for a short period (14 years) to complete my schooling – undergraduate, (Kenyon College), graduate (UPenn), internships (Ohio State University and FL), and residency (University of Georgia). I have always been surrounded by veterinary medicine – with both of my parents being veterinarians. They provided me with 2 very different medical perspectives – my father, Peter Glassman, practiced conventional veterinary medicine and surgery, while my mother, Dr. Monique Maniet, practiced holistic veterinary care. Prior to veterinary school, I performed research in the pediatric oncology branch at the NIH in Bethesda in the laboratory of Dr. Chand Khanna. This experience allowed me to appreciate the potential effect that veterinary medicine can have on the progression of human medical science.
Although I went into veterinary medicine with an open mind in terms of what my future path would be, I quickly knew that Surgery would allow me to have a major impact on my patients' lives. In addition to taking every opportunity to get in the OR in veterinary school, I also found myself becoming interested in veterinary business management – starting the Veterinary Business Management Association (VBMA) with a classmate of mine. This interest in business management continues today, as I will start an executive MBA program at Wharton in May of 2019.
In addition to my role as a specialty surgeon at Friendship, I am also involved in consulting for various veterinary related businesses – from a veterinary internet start-up, to novel surgical devices and veterinary pharmaceutical development (through the Animal Clinical Investigations group).
There are several factors that are important to excellent surgical outcomes. Surgical skills, knowledge, experience, and training are extremely important. Additionally, compassion, understanding, and great communication skills can be critical. I believe that the relationship between pet parents and veterinarian is crucial to providing the best care for each patient. I recognize that when clients come to see me on the surgery service, they may be experiencing many difficult emotions and facing major decisions. Having been in this position myself, I have great compassion for this experience and strive to listen very carefully to my clients (and patients). I give clients a fair and unbiased view of all available treatments (surgical and non-surgical) with all available evidence and risk / benefit considerations. My goal is to help give you all of the information you may need to make the best decision you can for your pet and family.
I currently live in Chevy Chase with my wife (Lenka), daughter (Emma), and King Charles Cavalier Spaniels (Sir Henry & Kevin). Like her father, and grandparents, Emma has started her life loving animals – so much so that her first word was "Doggie." In my spare time, I enjoy staying active and spending time with my family, as well as taking advantage of all that D.C. has to offer.
Clinical Areas of Interest
Complex fracture management
Cranial cruciate ligament stabilization
Complex oncological surgery
Wound and soft tissue reconstruction
Why Do You Work at Friendship?
I work at Friendship for so many reasons. Although I came to Friendship due to my family connections, I stay at Friendship because of my phenomenal colleagues and the work environment that has been fostered here. All of the veterinarians and support staff have animals and their parents as their number one priority and I appreciate being surrounded by people that work as hard as I do to provide them with the high quality of medicine and care that they deserve. I love Friendship's progressive medicine, and eagerness to provide the best care possible to all of the animals in the DC area. I also enjoy serving an intelligent, animal-centric clientele with the desire to provide the best care for their pets. Being a veterinarian can be hard at times, however having DC pet parents that are so dedicated definitely makes my job much easier.
Education
Sidwell Friends School (1995)
Kenyon College (1999)
University of Pennsylvania College of Veterinary Medicine (2004)
Rotating Veterinary Internship, The Ohio State University (2005)
Surgical Internship, Hollywood Animal Hospital (2006)
Surgery Residency, University of Georgia (2010)
Clinical Orthopedic Instructor, University of Georgia (2011)
Board Certifications
American College of Veterinary Surgery (ACVS), 2011
Publications and Research
Journal Publications
C.L. Block, DVM, M.M. Glassman, VMD Pulmonary artery banding in a kitten with a partial atrioventricular septal defect.
Von Pfeil DJF, Glassman MM, Ropski M Percutaneous tibial physeal fracture repair in small animals: technique and 17 cases. 2017 Jul 20;30(4):279-287.
Glassman MM, Weh M, Hofmeister E, Roach W, Torres B, Johnston S and Budsberg S Radiographic Quantitative Assessment of Caudal Proximal Tibial Angulation in 100 Dogs with Cranial Cruciate Ligament Rupture. Vet Surg. 2011, 40(7):830-8.
Ratterree W, Glassman MM, Driskell E and Havig M Craniomandibular Osteopathy with a Unique Neurological Manifestation in a Young Akita. JAAHA. 2011, Jan-Feb;47(1):e7-12.
Culp WTN, Mayhew PM, Reese M, Duda L, Glassman MM and Brown DC Complications associated with use of subcutaneous vascular access ports in cats and dogs undergoing fractionated radiotherapy: 172 cases (1996-2007). 2010, Jun 15;236(12):1322-7.
Schmiedt CW, Mercurio AD, Glassman MM, McAnulty JF, Brown CA, Brown SA Effects of renal autograft ischemia and reperfusion associated with renal transplantation on arterial blood pressure variables in clinically normal cats. 2009, Nov;70(11):1426-32.
Culp WTN, Glassman MM, Drobatz KJ, Baez JL and Aronson LR Feline Visceral Hemangiosarcoma: 26 Cases 1990-2005. JIVM. 2008, Jan-Feb;22(1):148-52.
Glassman MM and Smeak DD A dog with a non-healing flank wound. Veterinary Medicine 2006 August: 495-500.
 Text Book Publications and Editorship
Editor, Orthopedic Section: Blackwell's five-minute veterinary consult: small mammal, 7th edition.
Glassman, M.(2014). Diskospondylitis. Blackwell's five-minute veterinary consult: small mammal, 6th edition. B. L. Oglesbee. Chichester, West Sussex, Wiley-Blackwell: xix, p. 692
Glassman, M. and M. Kent(2014). Atlanto-Axial Luxation. Blackwell's five-minute veterinary consult: small mammal, 6th edition. B. L. Oglesbee. Chichester, West Sussex, Wiley-Blackwell: xix, p. 692
Glassman, M. and M. Weh(2014). Muscle Strains and Injury. Blackwell's five-minute veterinary consult: small mammal, 6th edition. B. L. Oglesbee. Chichester, West Sussex, Wiley-Blackwell: xix, p. 692
Glassman, M. and Johnston, S.(2011). Canine Hip Dysplasia. Clinical veterinary advisor. Dogs and cats. E. Côté. St. Louis, Mo., Elsevier/Mosby: xlv, p. 1738
Glassman, M. and M. Kent(2011). Atlanto-Axial Luxation. Blackwell's five-minute veterinary consult: small mammal, 5th edition. B. L. Oglesbee. Chichester, West Sussex, Wiley-Blackwell: xix, p. 692
Glassman, M. and M. Weh(2011). Muscle Strains and Injury. Blackwell's five-minute veterinary consult: small mammal, 5th edition. B. L. Oglesbee. Chichester, West Sussex, Wiley-Blackwell: xix, p. 692
 Continuing Education Presentations and Laboratories
Renberg W, Johnston S, Glassman M Practical Orthopedics of the Pelvic Limb. Oquendo Center, in conjunction with the Western Veterinary Conference (WVC)-Las Vegas, Nevada (June 2012, 2013, 2015, 2016, 2017)
Glassman M The Art of Bandaging. Central Veterinary Conference (CVC)-Washington, DC (April 2012)
Glassman M Bandaging The Orthopedic Patient. Central Veterinary Conference (CVC)-Washington, DC (April 2012)
Glassman M Diagnosis and Management of Elbow Dysplasia. Central Veterinary Conference (CVC)-Washington, DC (April 2012)
Glassman M Oh @#$%, It's Not A Cruciate. Central Veterinary Conference (CVC)-Washington, DC (April 2012)
Glassman M Fractures- When is Intervention Necessary. Central Veterinary Conference (CVC)-Washington, DC (April 2012)
Glassman M Setting Owner Expectations for Fracture Repair. Central Veterinary Conference (CVC)-Washington, DC (April 2012)
Renberg W, Cogar S, Glassman M Practical Orthopedics of the Pelvic Limb. Central Veterinary Conference (CVC)-Washington, DC (April 2011)
Glassman M Oh @#$%, It's Not A Cruciate. Grand Rounds, University of Georgia- Athens GA (2010)
Glassman M Platelet Rich Fibrin: the poor man's bone morphogenetic protein. Grand Rounds, University of Georgia- Athens GA (2009)
Glassman M Differential Diagnosis of Cruciate Rupture in the Dog. Grand Rounds, University of Georgia- Athens GA (2009)
Glassman M Etiology and Pathogenesis of Hip Dysplasia. Grand Rounds, University of Georgia- Athens GA (2008)
Glassman M Surgical Management of Hip Dysplasia. Grand Rounds, University of Georgia- Athens GA (2008)
Glassman M Canine and Feline Chylothorax. Grand Rounds, University of Georgia- Athens GA (2007)