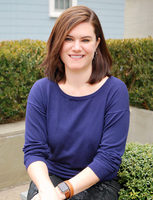 I am originally from Cincinnati, Ohio. I grew up with cats and dogs as pets, and worked with horses starting at a young age. I have been in love with Washington, DC since visiting at a young age, and enjoy exploring everything that the District has to offer. I have a very sweet and very silly black Labrador Retriever, Sam.
Clinical Areas of Interest
Anesthetic management of critically ill patients, acute and chronic pain management, including acupuncture.
I particularly enjoy offering the gold standard of pain management in the form of ultrasound guided nerve blocks. I truly believe that this offers my patients the best surgical experience available.
Why Do You Work at Friendship?
I enjoy the fact that I can see a puppy or kitten for their spay or neuter, and then follow them through their life for any of their anesthetic needs. The ability for continuity of care between our primary care and specialty departments is unique in the veterinary industry.
I also enjoy working closely with the other specialty departments. The close collaboration between specialists truly allows us to tailor treatments to the needs of each patient and their family.
Education
I attended The Ohio State University for my undergraduate studies as well as my veterinary degree. After graduating with my DVM in 2010, I participated in Friendship Hospital for Animal's rotating internship program. I returned to FHA after completing my residency in anesthesiology and pain management in 2014. During my residency, I completed additional training in canine medical massage and veterinary medical acupuncture.
Board Certifications
Diplomate, American College of Veterinary Anesthesia and Analgesia
Certified Veterinary Medical Acupuncturist
Publications and Research
J Am Vet Med Assoc. 2013 Nov 1;243(9):1260-2. doi: 10.2460/javma.243.9.1260.
ECG of the month. Accelerated idioventricular rhythm during anesthesia.
Karrasch NM1, Scansen BA, Aarnes TK, Hubbell JA, Bonagura JD.
Can Vet J. 2015 Apr;56(4):387-92.
Comparison of cardiorespiratory variables in dorsally recumbent horses anesthetized with guaifenesin-ketamine-xylazine spontaneously breathing 50% or maximal oxygen concentrations.
Karrasch NM1, Hubbell JA1, Aarnes TK1, Bednarski RM1, Lerche P1.
Can Vet J. 2015 Aug;56(8):817-22.
The effects of preoperative oral administration of carprofen or tramadol on postoperative analgesia in dogs undergoing cutaneous tumor removal.
Karrasch NM1, Lerche P1, Aarnes TK1, Gardner HL1, London CA1.