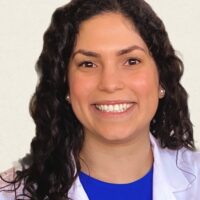 I was born in Puerto Rico and lived in Miami, Florida before moving to Ithaca, New York to study at Cornell University. I received my bachelor's degree in animal science from Cornell in 2016  and then stayed in Ithaca for my gap year. During this year, I had the opportunity to work with Cornell Wildlife Health Lab. I attended Cornell College of Veterinary Medicine in 2017 and graduated with my DVM in 2021. I have a small mixed breed dog named Loki that I adopted in December 2020. I have participated as a board member in the Latinx Veterinary Medical Association since March 2020 and have a strong interest in promoting diversity and inclusion in veterinary medicine.
Clinical Areas of Interest
General practice

Oncology

Internal medicine
Why Do You Work at Friendship?
Friendship provides high quality medicine to all pets and compassionate and caring services to owners. I will have the opportunity to work with specialists and to manage a variety of cases. I look forward to all I have to learn this year and to all the lives I'll be able to change.  
Education
Cornell University College of Agriculture and Life Sciences BS 2016

Cornell University College of Veterinary Medicine DVM 2021
Publications and Research
María J. Forzán, Randall W. Renshaw, Elizabeth M. Bunting, Elizabeth Buckles, Joseph Okoniewski, Kevin Hynes, Richalice Melendez, Ashley Ableman, Melissa Laverack, Melissa Fadden, Akbar Dastjerdi, Krysten Schuler, Edward J. Dubovi "A NOVEL ORTHOREOVIRUS ASSOCIATED WITH EPIZOOTIC NECROTIZING ENTERITIS AND SPLENIC NECROSIS IN AMERICAN CROWS (CORVUS BRACHYRHYNCHOS)," Journal of Wildlife Diseases, 55(4), 812-822, (9 October 2019)